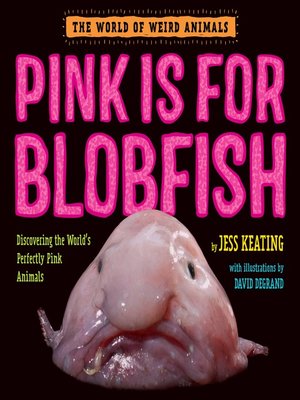 Author: Jess Keating
Illustrator: David DeGrand
Genre: Nonfiction/Informational
Publisher: Alfred A. Knopf: New York, NY
Awards: (new series)
Themes: Animals, Facts, Pink
Summary: What can you think of that's pink? I can name a few, but I bet you can't name all of the creatures mentioned in this book! There is so much to know and this book has a lot to offer from its location to its predators and more.
Response: What factual information did you learn? Did anything surprise you? How do you know if this information is accurate? 
I learned that there are more pink animals other than a flamingo! The book was full of fun and interesting facts. The book overall surprised me with the variety of facts and ways of displaying them across the page. There is a realistic image, cartoon image, a side bar with the Latin name, its size, diet, etc. I did know some of the facts in the book, so I would assume that the rest of it is accurate as well. There are associations mentioned and references to check the facts as well.